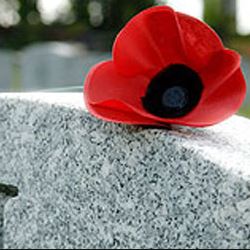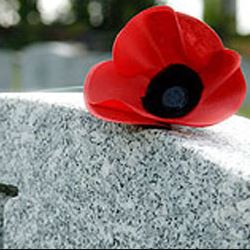 Using Collections in your TNG site is a good way to organize your photographs.  See the tutorial section on Media Collections for other ideas.
What about military photos?  How about images of earned medals, battlefields and cemeteries, army buddy group photos, Remembrance Day photos?  You can create your own custom photo collection titled, "Military", for gathering together your related images.
A new icon has been added to TNG, a poppy image, that you can use for your new military images custom collection, just in time for Remembrance Day.
Note that not all of the TNG templates will show collection icons.  Only the templates that use pull-down menus will work.  If you are using templates 6, 8, 12 or 15, then this article is for you.  If you use any of the others, you can still add 'Military' as a custom collection, but those templates do not utilize image icons in the menus.
Read through the tutorial section on "How to add custom collections for media".  When you get to the place that talks of the "Add Collection" button, see the image, below.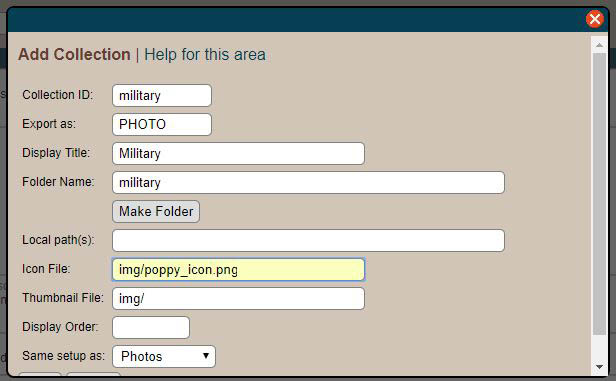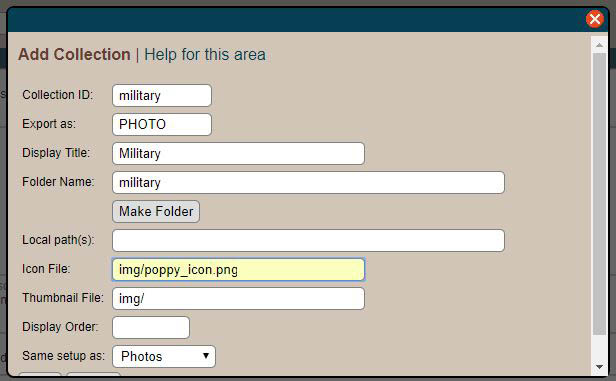 This is a new collection, so most of the text boxes will be blank. Leave the Export as unchanged (as "PHOTOS").  Add the Collection ID, Display Title and Folder Name information.  The display title can be whatever you want.  The Collection ID and the Folder Name should be in all lowercase letters, or else TNG might not find your photos.  When you have that portion filled in, click on the Make Folder button.  If all goes right, you should see the message: Success, to the right of the button.
Leave Local path(s) blank.  Add the Icon File information as shown.  Change the Display Order as desired.  This changes the sequence of collection names in the Media pull-down list, on certain TNG themes.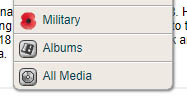 Click on Save.  When you check this out on your homepage, the Media pull-down list should now be sporting a new item, "Military" with a poppy icon, as illustrated.  If your template selection does not use a pull-down list, the menu area should now include "Military" on the homepage.