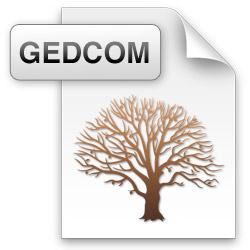 The TNG version 11 now supports the uploading and extraction of your GEDCOM files in a zipped package.  This will be very convenient for TNG users with extra-large family tree files.
A zipped package is a computer file that is compressed and ends in a .zip suffix.  If your home computer family tree application does not support zip file output, there are several zip applications available, such as PKZip and WinZip, and can be found with an internet search.  Just be careful to acquire any software on the internet from a reliable, trustworthy source.
There are two ways to get your GEDCOM zip file into TNG:
Browse your computer and select the zip file, or
FTP the zip file to your TNG GEDCOM folder and select it there.
Go into the TNG program as admin, then go to Administration >> Import/Export >> GEDCOM Import.  Have a look at the related article, "How importing a GEDCOM is different from uploading".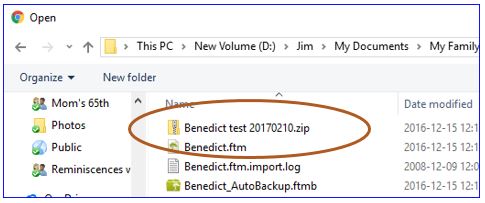 Select the file from your computer by clicking on Choose File.  Find the zip file on your computer.  If you uploaded your zip file with FTP, then find it with the Select from web site box.
Make the other selections, in Import into and Replace as per your requirements, then click on Import Data.
TNG will then automatically extract the family tree data from your GEDCOM zip file, insert it into the TNG database and then delete the zip file.  You should see the "Uploading …" and the progress bar boxes during the extraction process.
By using zip files, you shorten the time it takes to do a GEDCOM import.  For extra large GEDCOM files, it should avoid the timeout restrictions that you might experience with your website service provider.