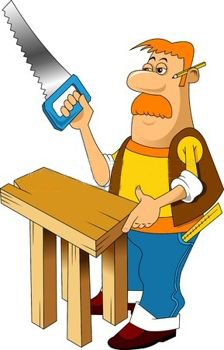 Exploring around the topics inside TNG can be fun.  Even in the Administration area.  You can create trees, users, people, families, media and more.  You can add branches, make general settings, set up new templates, cemeteries, places and a lot more.  TNG is very open to you making all kinds of settings for yourself and your users.
If you do go into Administration >> Setup, you can see a third tab marked Table Creation.  This looks important, and it is.  It invites you to "Create the database tables to hold your information".  Great, that's just what I want to do in my start up!
Let's just check the help file to be sure if this will be useful.  Yes, the help section says that "Click on this button [Create Tables] ONLY when setting up your site for the first time."  Well, isn't that what I am doing, setting up my site for the first time?
Please, please DO NOT use this feature, because the TNG team has already set up your data tables for you.  If you do select this button, it will blow away some key information, including your own user log in. Which means that when you log out, you will be blocked from getting back in.
So is this feature of any use?  It is, but only if your data gets so badly corrupted, it would be easier to start all over again.  Hopefully you never reach that point.  If this has to be done, please work with the TNG team to get it done right.  And oh yes, you have been doing regular external backups of your family data by exporting to a GEDCOM file, so we have something to restore from, right?
Otherwise, enjoy exploring through the TNG features, pages and help files.  There is a lot to visit.