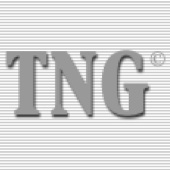 The newest release of TNG is now available: Version 11. We will be updating the TNG websites within a couple of weeks so that you can enjoy all of the newest features.  There will be an announcement of website downtime for a few hours while the update is installed and tested. In the meantime, here is a list of what is new in Version 11.
DNA: Aid your research by keeping track of DNA tests taken by the people in your tree. Enter the specifics once and link them to those affected.
Fan Charts: A fan-oriented chart of ancestors can now be displayed for each person in your tree.
Data Validation: Several preconfigured validation reports will help you spot potential errors in your data.
New Design: Another new template has been added.
Family Chart: This view shows a person's spouse, children and parents all together on one page in graphical fashion.
Mobile-Friendly: More improvements here will make your site even more usable on mobile devices.
Administration: Enhancements to the Admin menu show quick totals for all data categories, plus an "Important Tasks" area to remind administrators of items that need attention.
Heat Maps: Color codes on the Places, Surnames and Search Results pages now show the global distribution of surnames and places.
Search: A Google search page now allows you to search across your entire site using Google's indexes.
Timeline: The Simile Timeline layout has been redesigned to be more readable, with separate bands for family and general events.
Compatibility: Pro-active changes will make sure TNG remains compatible with the latest versions of PHP.
Plus: a further 50 other improvements.