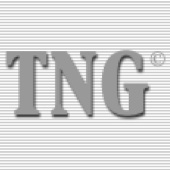 Announcement by Darrin Lythgoe on the TNG Facebook page: TNG wins the GenSoftReviews Users Choice Award in 2016, the eighth year in a row.  See more details on the GeneaPress website.  In summary; of 44 eligible software programs, the 27 winners achieved a user-assigned average score of 4.00 or better, out of 5.
There were 17 winners in the Windows PC environment, 2 on the Mac, 3 more were multi-platorm and 5 were online.  Some programs are no longer supported by the original companies, such as PAF, Generations, Relatively Yours, FTM and TMG, although they still won awards due to continued popularity.
Six programs that have now won for all eight years include: TNG, Brother's Keeper, PAF, RootsMagic, Reunion and Family Tree Builder.
Only one program, Family Book Creator (an FTM plugin for making family books), made a perfect 5 out of 5 score.
In the web-based category, TNG shared the stage with 4 other programs: Famberry, Genealogie Online, webtrees and MyHeritage.