Family Trees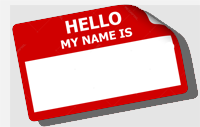 The family trees page is a quick way to find any of the surname studies in the Family Genes website.
This website contains many family trees posted by our Alberta Family Histories Society members. Each family study uses a web application known as TNG ("The Next Generation of Genealogy Sitebuilding"). Each study is identified by the Primary Surname of the study.
Click on the Discover button to see the full list of family studies sorted by the primary surname.
This list is presented in a table format. The table columns are items that can be searched as described below. They include the surname of study, the study owner, the date the TNG study started if available, and then the counts of individuals and families.
There is also a column displaying the TNG template number. When creating their individual TNG sites, users may choose from a number of different appearance "templates", each with a different template number.
Once a surname of interest is found, clicking on that surname will redirect the user to the homepage of the associated TNG study.
In the upper-left corner is a pulldown selection box to set the count of table rows. At the bottom of the table is a total count of the TNG surname sites. If a count of less than "All" is selected, the bottom-right corner will have page selections (pagination).
The rows can be sorted. Click on the blue title for any column and it will sort in ascending or descending order. Note that the 'Owner' column will sort by full name, that is, sort by first name plus last name.
The search box can be used to quickly find the line of interest. This will search on any of the columns. If some text is entered in the search box, results will return on both the 'Surname' and the 'Owner' column. If a number is entered, the search works on the count columns of 'Individuals' and 'Families'. It is also possible to search on the 'Started' column.